M2BPGi for Non-invasive Liver Fibrosis Assessment: The Indonesian Experience
Speaker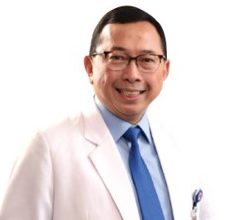 Prof. Dr. dr. Rino A. Gani, SpPD, KGEH, FINASIM
Head of Hepatobiliary Division, Dept of Internal Medicine, RSUPN Dr. Cipto Mangunkusumo
Prof. Dr. dr. Rino Alvani Gani, Sp.PD-KGEH is currently Head of Hepatobiliary Division, Department of Internal Medicine, Cipto Mangunkusumo Hospital, Medical Faculty University of Indonesia, Jakarta, Indonesia. He is also the Vice Head of Liver Transplantation Team Cipto Mangunkusumo Hospital. Professor Rino sits on the committee of numerous international and national associations and was president of The Asian Pacific Association for the Study of the Liver (APASL) from 2019-2020. He is a strong advocate for clinical research in hepatology and has published widely in numerous high impact journals. Under the invitations of various international and national conferences, Professor Rino has been keen to share his clinical and research experiences with the medical community.
Moderator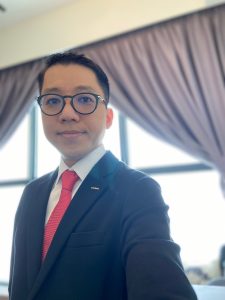 Tan Swee Jin, PhD, PMP
Senior Manager, Scientific Affairs, Sysmex Asia Pacific
Abstract
In progression of chronic liver disease, the complex interplay between inflammatory, extracellular matrix, epithelial, and myofibroblast components still becomes the key players of protective response towards tissue injury. As a highly organised mechanism, fibrogenesis also becomes an intermediary between liver inflammation and liver cirrhosis. Pathological imbalance in the form of accumulation of extracellular matrix and collagen deposition in fibrosis can lead to liver cirrhosis and its complications; such as portal hypertension, liver failure, hepatocellular carcinoma, until death. Currently, the gold standard of liver fibrosis diagnosis is liver biopsy, despite being an invasive modality with possible sampling errors. Therefore, efforts have been made to identify other reliable non-invasive biomarkers for liver fibrosis to overcome the limitations of liver biopsy. Recently, Mac 2-Binding Protein Glycan Isomer (M2BPGi) has emerged as a potential serum biomarker for diagnosing liver fibrosis. As a bond between Wisteria Floribunda Agglutinin (WFA) and Mac-2 binding protein (M2BP), the production of serum M2BPGi is not affected by other organs. Aside from detecting liver fibrosis, M2BPGi has also demonstrated benefits in predicting hepatocellular carcinoma and antiviral therapeutic responses. Studies in Indonesia have demonstrated good diagnostic performance of M2BPGi measurement for predicting liver fibrosis in chronic hepatitis C patients who underwent haemodialysis, as well as for screening high risk esophageal varices in patients with liver cirrhosis. 
To complete the survey, either scan the QR code or  Click here!