The Delphic
Image Viewer

module gives lab staff the ability to view request-related image files throughout the lab workflow.
The details specified on a patient laboratory request form are vital to the decisions made in the lab, from tests requested to the description of clinical details.
With the scanned request form available from Delphic as an image, the paper request form no longer needs to be moved through the lab.
The Delphic Image Viewer can also be accessed when entering, reviewing and signing off results, searching for results and test referrals.
A key benefit of Delphic Image Viewer is the ability to synchronise the request in context with the corresponding images. This means the correct images will always display as lab staff work through the list of requests.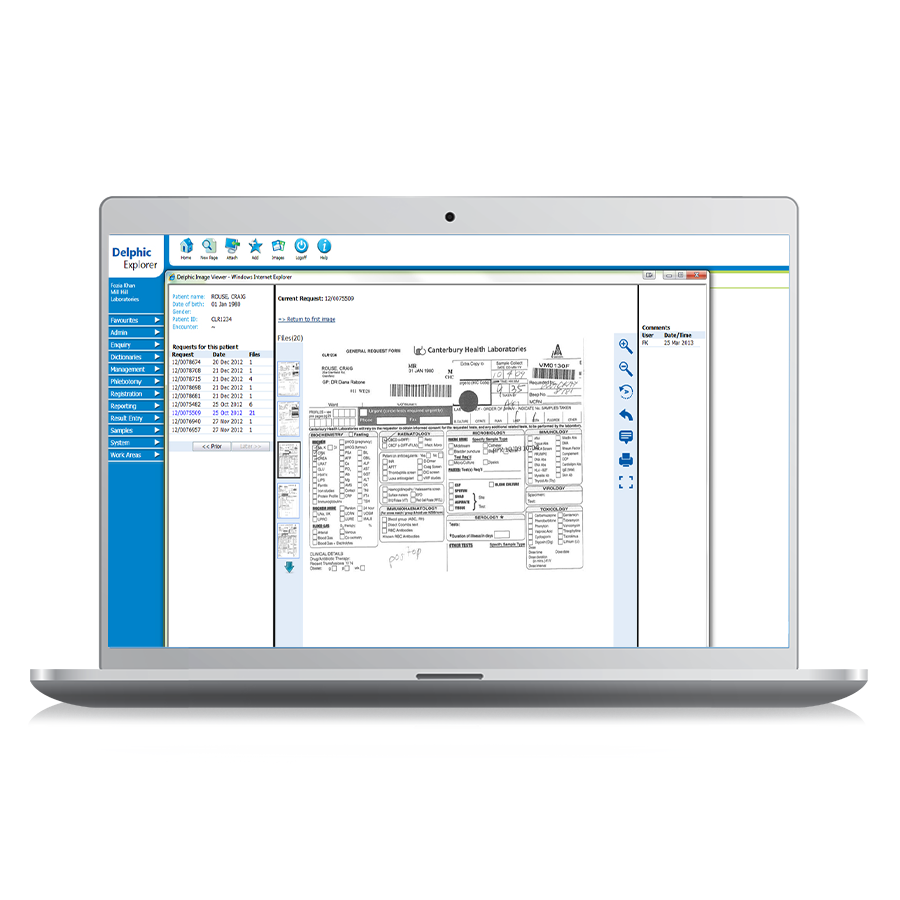 *Delphic is not a medical device as it does not have a therapeutic purpose.