The Interconnection between the Heart-Kidney-Diabetes & Anaemia from Pathophysiology to Management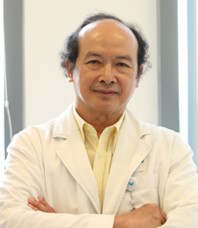 Prof Pham Van Bui, MD, PhD
Head of Nephrology-Urology-Transplantation Department
University of Pham Ngoc Thach Medicine
Ho Chih Minh City, Vietnam
There is a clear relationship between renal pathophysiology and cardiac risks in people with type-2 diabetes mellitus (T2DM). Cardiorenal risk factors include smoking, obesity, high blood pressure and dyslipidemia, all of which are common to the organs.
Global statistics estimate about 537 million individuals with T2DM, 697 million with chronic kidney disease, and 64 million with heart failure (Schechter et al., 2022). Together, these three conditions are inextricably linked and form a vicious pathophysiological circle. The presence of one may contribute to develop or aggravate the others.
In addition, anaemia prevalence increases with CKD stagings as well as among heart failure patients – both stable and hospitalised. Anaemia is commonly ignored even though it contributes to the intricate pathophysiology. The presence of anaemia can make clinical outcomes worse and/or management more challenging.
In this webinar, Prof Bui will illustrate the relationship and pathophysiology among the three conditions and share the current diagnostic tests to manage for best clinical outcomes.
Sysmex is pleased to extend the certificate of participation for all viewers of this webinar to 31st August. Do complete the survey to provide the details to be printed on your certificate. For viewers from Philippines, CME credit will be offered to you should you pass the quiz at the end of the survey.