Sysmex Transfusion Webinar Series 3: Anaemia Management in the context of Patient Blood Management in Surgical Patients
Speaker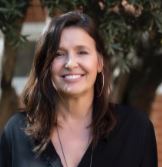 Dr Elvira Bisbe
Senior Anaesthesia Consultant, Perioperative Medicine Research Group, Hospital del Mar Medical Research Institute, Spain
Dr Bisbe is the President of Anemia Working Group España & a member of the Board of Directors of NATA. She has more than 50 publications and 30 book chapters in perioperative anaemia & Patient Blood Management to her name. She has given more than 100 invited lectures at national and international scientific meetings and 60 postgraduate courses in transfusion medicine and/or perioperative anaemia.
Moderator

Dr Jameela Santhar
Consultant Haematologist, Hospital Ampang, Malaysia
Dr Jameela is a Consultant Haematologist and a former Head of Department of Haematology at Ampang Hospital, Malaysia. She is presently the
president of the Malaysian Society of Haematology and Malaysian Society of Patient Blood Management. Her interests are in haemostasis and
thrombosis, red cell disorders and patient blood management.
Learning Objectives 
Discover the rationale behind Patient Blood Management in surgical patients
Find out the clinical approach in preoperative anaemia and iron deficiency screening
Learn about new laboratory biomarkers of iron deficiency in challenging patients with imflammation
Abstract of Lecture
Transfusions are one of the most overused treatments in modern medicine and it is well known that transfusion in surgical patients is associated with an increased risk of morbidity and mortality.
Patient Blood Management (PBM) is a multidisciplinary and multimodal approach to optimise the care of patients at risk to be transfused, which could avoid unnecessary allogeneic blood transfusions.
There are three pillars of PBM which apply to the management of the three main risk factors of transfusion for surgical patients – anaemia, haemorrhage and transfusion threshold.
Maximising total red cell mass, minimising blood loss during surgery and improving tolerance of anaemia are key to the PMB programme and ultimately aim to improve clinical outcomes and contain healthcare costs.
This webinar will focus on the first risk factor (anaemia), and will introduce preoperative anaemia management for major surgical procedures. Diagnosis of iron deficiency is challenging in patients with acute or chronic inflammatory conditions. In this context, direct indicators of functional iron deficiency available on modern haematology analysers will be discussed.
We hoped you have enjoyed the webinar and gained new insights!
May we request your time for a short survey?