Industrial Weekly Webinars: QC in Microbiology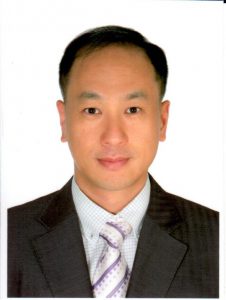 Prof. Hyun-Gyun Yuk
Department of Food Science and Technology,
Korea National University of Transportation
Industrial Webinar 1: Microbiological Indicators and Their Detection (11 May 2022)
Microbiological testing for various indicator microorganisms is widely used to ascertain microbiological quality and safety of food products. Of these, quality, hygiene, and safety indicators are widely used. The plate count method for the detection and enumeration of microbiological indicators including bacteria, yeasts, moulds and Allicyclobacillus spp is globally adopted, but it is time-consuming and labour-intensive. In this lecture, Dr Yuk will cover the type of microbiological indicators and the culture-based methods for their detection.
Industrial Webinar 2: Rapid Detection for Total Bacterial Count (18 May 2022)
The detection of bacteria by plate count method has its limitations, being time consuming, labour intensive and relatively difficult to perform. Alternative methods capable of rapidly detecting and enumerating bacteria are thus highly sought after in the food and beverage industry. These methods are generally categorised into indirect culture-based method and non-culture based method. In the latter, the flow cytometry-based technology is among the most reliable and convenient. In this lecture, Dr Yuk will discuss the different modalities used in the determination of total bacterial count.
Industrial Webinar 3: Microorganisms related to juice products (25 May 2022)
Over the past decade, many foodborne outbreaks of public health importance have been associated with juice products. Juice product spoilage is also related to the presence and growth of microorganisms, such as lactic acid bacteria, yeasts, and moulds and Alicyclobacillus spp. Alicyclobacillus spp. contamination is of particular interest due to its heat- and acid-resistant natures. Indeed, the spores of Alicyclobacillus are able to germinate at low pH. In this lecture, Dr Yuk will discuss the microbiology of juice spoilage, focusing on species of the genus Alicicyclobacillus that is of interest in the F&B industry.
Industrial Webinar 4: VBNC States of Bacteria and Their Detection (1 June 2022)
Viable but non-culturable (VBNC) state is a condition into which bacteria enter under stressful conditions, such as starvation and low temperature. It is an adaptive mechanism, which allows for better survival. Although VBNC bacteria are non-pathogenic in nature, they retain their infecting and toxin-producing capabilities once transferred to a more favourable environment. Their detection is therefore imperative in the food and beverage industry. In this lecture, Dr Yuk will discuss the different methods, based on fluorescence, metabolic activity or nucleic acid amplification, which may be used to detect VBNC bacteria.
We hoped you have enjoyed the webinar and gained new insights!
May we request your time for a short survey?