Haemocytometry in the management of infectious diseases such as COVID-19
Speaker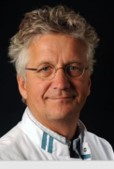 Prof. Andre van der Ven
Radboud University Nijmegen
The Netherlands
Prof van der Ven has been working in the field of infectious diseases, as a clinician, teacher, and researcher for more than 30 years. His clinical work covers 38 years of experience, including employment as a tropical doctor and a university internist- infectious diseases. He has dedicated his life's work to basic and translational research, both in The Netherlands and in the low- and middle-income countries, and has supervised over 45 Ph.D. candidates from Europe, Africa, and Asia.  The focus of his research and teaching is on the susceptibility and management of infectious diseases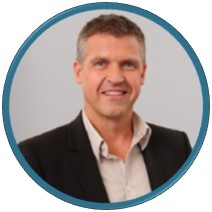 Dr Joachim Linssen, PhD
Director Medical Scientific Department
Sysmex EMEA, Germany
Dr. Joachim Linssen is currently Director of the Medical Affairs Department and New Business Development at Sysmex EMEA. He has extensive experience in medical affairs to guide development of elemental technologies, supervise and create new clinical and medical trial sites and manage the Scientific Advisory Board. Dr Linssen has received numerous awards that include the Invention Award in the Japan National Commendation for Invention 2017 as well as the Invention Award in the Japan Kansai Commendation for Invention 2015, both sponsored by the Japan Institution of Invention and Innovation. He has also published extensively in international scientific journals of high impact, and holds a number of international patents.
Moderator

Prof. DR. Dr. Ida Parwati, Sp.PK(K), Ph.D
Dr. Hasan Sadikin General Hospital
Bandung, West Java, Indonesia
Prof. Ida is affiliated to the Association of Indonesian Clinical Pathologist and Laboratory Medicine, World Association of Pathology and the Antimicrobial Stewardship Program at Dr. Hasan Sadikin Hospital. She is an active practitioner with vast experience in clinical pathology and laboratory medicine. Professor Ida received her PhD from the Radboud University Medical Center Nijmegen, Netherlands. She currently holds a concurrent academic position at the Department of Clinical Pathology, Dr. Hasan Sadikin Hospital and Faculty of Medicine, Universitas Padjadjaran. She has published widely and is involved in various cutting edge clinical science research.
Abstract of Lecture
New generation haematology analysers have improved capacity to detect phenotypical changes in leukocyte subsets, leading to a more comprehensive panel of blood cell makers. A combination of classic haemocytometric parameters, combined with the new innovative markers, may be used to build algorithms to differentiate causes of infectious diseases or develop scores to differentiate patients with severe disease from those with more favorable prognosis. For instance, haemocytometric changes in COVID-19 patients that eventually need intensive care treatment are different from those that can be managed conservatively: a principle used to develop a prognostic score based on an algorithm of haemocytometric parameters. In the webinar, the process underlying the new techniques are explained, with an overview of the new parameters given and how they can be used in infectious diseases, such as COVID-19.
We hope you have enjoyed the webinar and gained new insights!
May we request your time for a short survey?