Essential Role of Flow Cytometry in the Diagnosis of Acute Myeloid Leukaemia
Speaker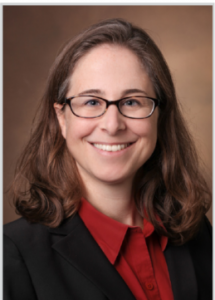 Dr. Emily F. Mason, M.D., Ph.D.
Assistant Professor of Pathology, Microbiology, and Immunology, Division of Hematopathology Vanderbilt University Medical Center, Nashville, TN, USA
Objectives of Lecture
Understand the workflow used in the diagnosis of acute myeloid leukaemia (AML)

Interpret flow cytometry data from specimens with increased blasts

Understand how flow cytometry results dictate further testing in the context of

acute leukaemia

 
Abstract of Lecture
Flow cytometry has become an integral tool in the work-up of challenging haematologic disorders. A series of case studies will be presented demonstrating the clinical utility of this technology in the diagnostic assessment of acute myeloid leukaemia. The discussion will highlight the benefits of flow cytometry to identify abnormal cell populations quickly and accurately and guide further ancillary testing.