Eclair's Radiology eOrders module* captures the flow of information between requesting clinicians, patient records and radiology service providers, delivering clinical and operational benefits.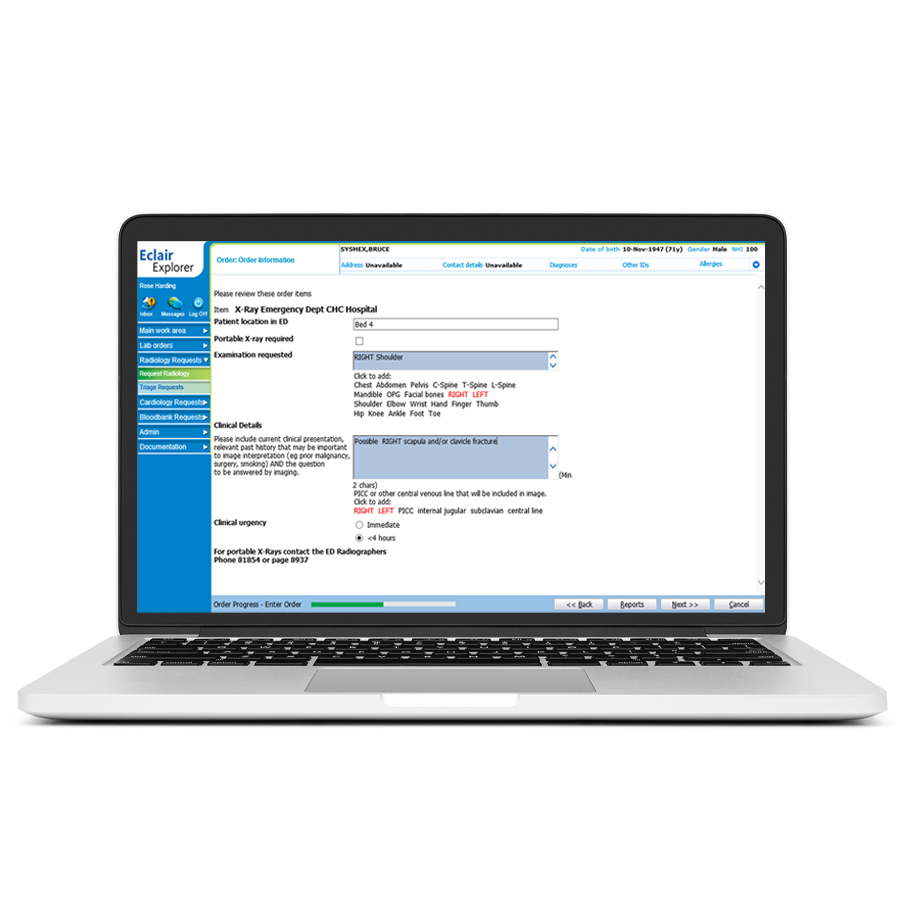 eOrder forms intuitively guide clinicians to enter all supporting information for the request such as the modality procedure (e.g. MRI, CT, X-Ray), clinical presentation, patient transportation methods as well as relevant lab results and clinical data auto-populated from the patient record. This improves the accuracy and quality of information captured and assists the radiology provider in assessing, scheduling and processing the procedure request for each patient case in the Radiology Information System (RIS/PACS).
Procedures for patients are booked and processed faster increasing efficiency in patient diagnosis.

Decreases risk of errors and delays in treatment by ensuring capture of complete information for each request.

Reduces administrative workload for the Radiology department with the elimination of manual data entry as HL7 orders are directly received into RIS.

Displays immediate updates on the status of the order in Eclair making it easier to track the request progress, limiting the need for follow-up calls with the Radiology department.

Prevents re-ordering of procedures already requested for a patient, saving time, costs and patient discomfort associated with unnecessary medical testing.
*Licenced module of Eclair
**Eclair is not a medical device as it does not have a therapeutic purpose.