With a library of over 250
interfaces

, Delphic can provide the connectivity that best suits your laboratory.
Delphic interfaces with automation lines, specimen handling systems, point of care and analytic instrumentation and software (middleware) for streamlined request processing. The interfaces seamlessly direct testing to the appropriate instrument depending on workload.
They also support management of specimen recall, repeat testing, dilutions, reflex testing, test add, plus test analyte results and comments.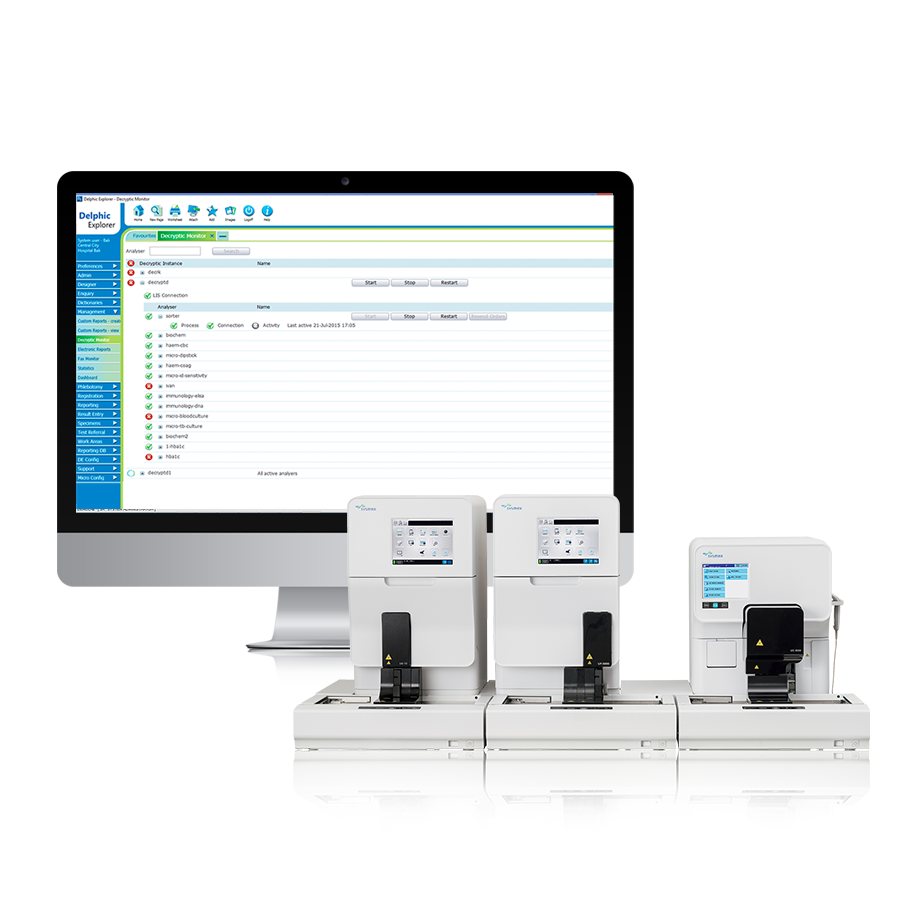 Delphic is responsive to changes in interfacing demands, supporting increasingly complex instrument interfaces, and growth in automation in your laboratory.

Delphic Decryptic Monitor is the user interface for monitoring all instrument interface processes, connectivity and activity levels.

It also sends notifications when analyser inactivity is outside normal parameters and permits users to stop and restart interfaces as needed.

This improved transparency of interface connectivity helps labs to minimise downtime.
For information about a specific interface to the Delphic LIS, please Contact Us.
*Delphic is not a medical device as it does not have a therapeutic purpose.