Delphic

seamlessly manages the flow of sendaway test requests and results between laboratories, minimising the exchange of paper and reducing manual data entry.
Delphic allows for test configuration for automatic assignment of tests and specimens to the correct processing laboratory.
HL7 order and result messaging standards enables separate laboratory information systems to communicate with each other, facilitating the exchange of information between laboratories.
Delphic has a range of modules/interfaces so that laboratories can move from paper based to electronic referrals.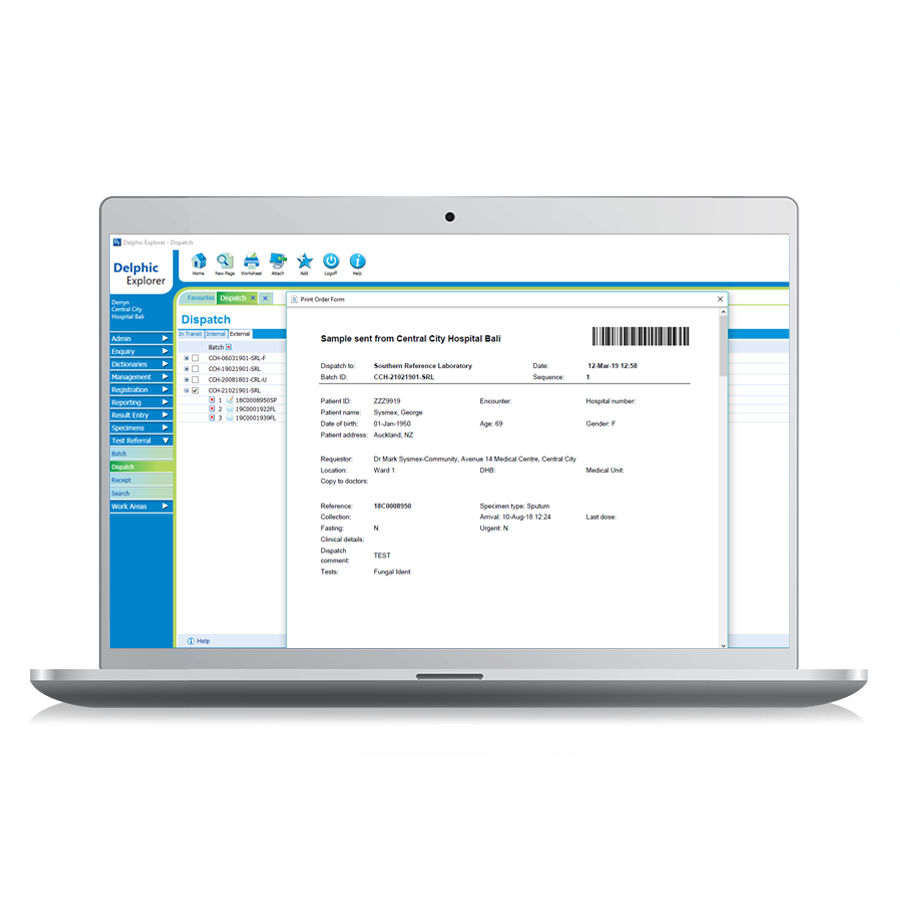 Delphic Test Referrals module manages the transfer, tracking, and receipt of specimens and requests (from a separate Delphic site).

Delphic Specimen Receipt modules receive in work from a non-Delphic lab or EMR. Acknowledgement modules available in Delphic Explorer are designed to individual site requirements.

Delphic HL7 Orders interface sends an HL7 order message to the referral lab's LIS (Delphic or other) upon specimen dispatch.

Delphic HL7 Orders Receipt interface receives referred in work to the testing laboratory from another LIS (Delphic or other).

Delphic HL7 Results Report interface reports results from a Delphic LIS back to the originating lab's LIS (Delphic or other) upon completion of testing in the referral lab.

Delphic HL7 Results Receipt interface receives results from the referral lab's LIS (Delphic or other) at the originating lab (Delphic LIS) for reporting to clinician and administration purposes, closing the loop.
For more information about implementation of electronic referrals for your lab, please contact us.
*Delphic is not a medical device as it does not have a therapeutic purpose.