Our
CyFlow Counter

is dedicated to the CD4+ T-Cells count in the monitoring of HIV infected patients.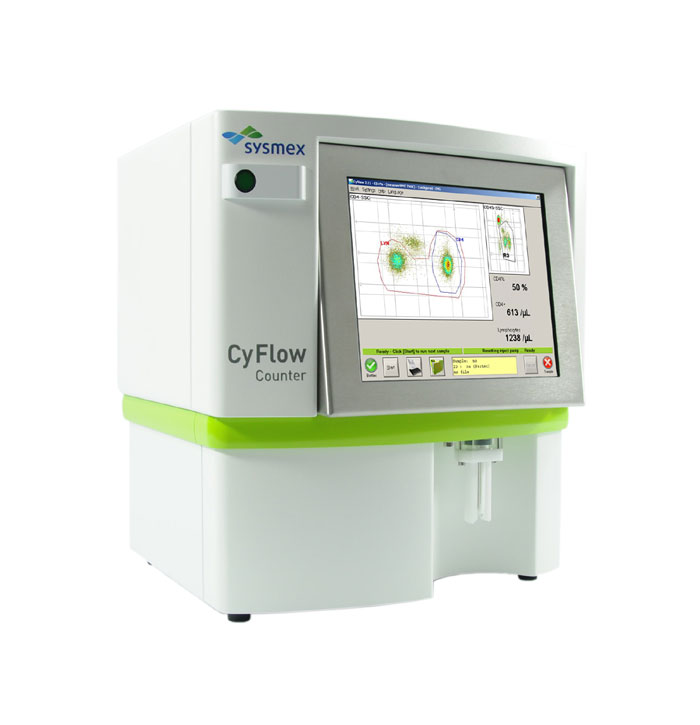 The CyFlow counter is a fully equipped compact benchtop flow cytometer dedicated to the routine of CD4 and CD4% immunophenotyping for the monitoring of HIV positive patient immune status.
Guaranteed ease of use operations to achieve fast and accurate results, effortlessly analysed.
Productivity and Efficiency
For more product information, please contact your local Sysmex agent.
Measurement Principle:
Flow cytometry – Quartz flow cuvette for laminar sample transport and hydrodynamic focusing
Productivity and Efficiency

For more product information, please contact your local Sysmex agent.

Measurement Principle:

Flow cytometry – Quartz flow cuvette for laminar sample transport and hydrodynamic focusing