Delphic's
Business Intelligence

modules assist in transforming your laboratory data into information that can be used to support business decisions, laboratory management planning and clinical decision support.
Reporting Database
The Delphic Reporting Database stores data separately from your operational Delphic LIS so it can be accessed and extracted with minimal impact on the Delphic production system.
The data is stored in a relational database and is easily accessible via SQL. Many modern business intelligence tools include SQL capability, so laboratories can choose their preferred tools for performing data analysis.

Custom Reports and Dashboards
Delphic's Custom Reports module lets managers and administrators query the production or reporting database and build reports and graphical dashboards. The module includes a set of commonly used database queries which can be used as templates for creating additional reports or modified to suit. For example: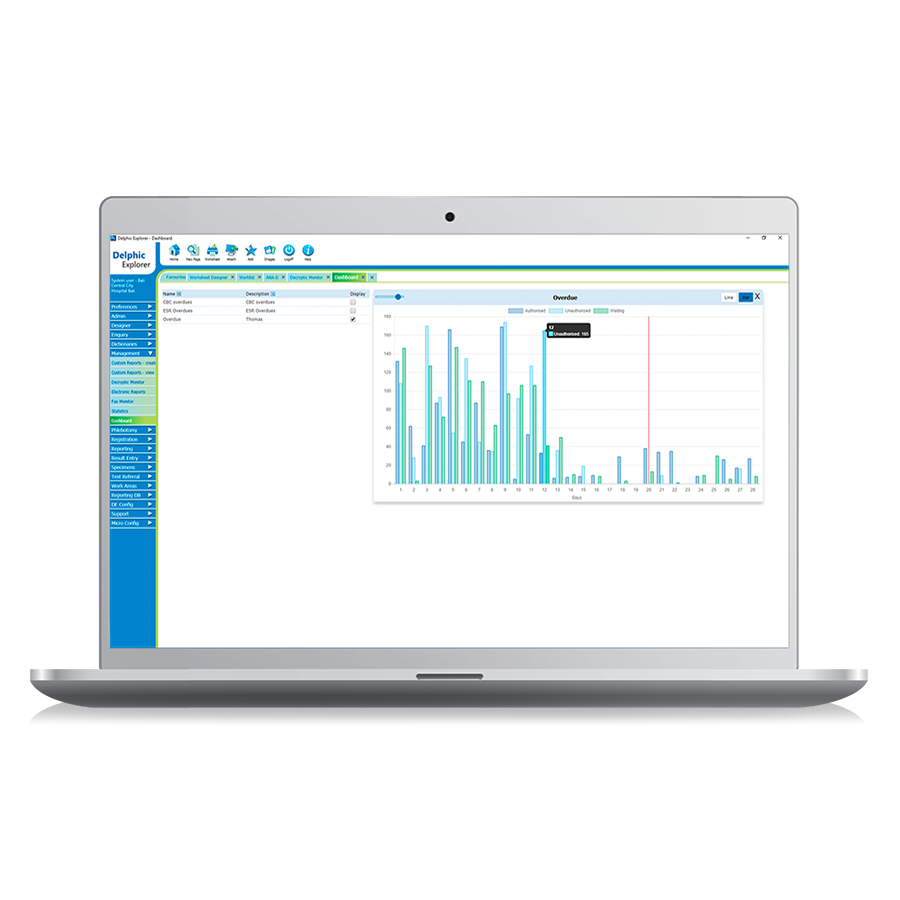 The extracted data can be viewed on a line or bar graph within Delphic, providing instant visual display of key laboratory data statistics. The graphs will refresh every few minutes, updating the graph when new data arrives and providing a dashboard view for quick reference.
*Delphic is not a medical device as it does not have a therapeutic purpose.