Innovation, collaboration and leadership in the New Zealand LIS market
New Zealand healthcare is an industry that has seen considerable change over the last thirty years and these advancements promise to continue at a rapid pace with the sector having the highest increase in IT spending at 5.5 per cent a year1. Many of these changes have been driven by a need for organisations to work quicker, smarter and more economical than they have before. A steadfast presence during these three decades of transformation has been Sysmex New Zealand. A quiet giant in the market, the company has been at the forefront of many of the technological advances implemented in the industry. Nowhere is this more evident, than in the laboratory services market. So, what does it take to be an established influence in the LIS market? This novice to the industry believes it takes innovation, collaboration and leadership.
There are twenty District Health Boards (DHBs) in New Zealand responsible for the provision or funding of health services in their district and servicing population ranges from 33,000 to 582,000. Some of these health services are funded and purchased nationally by the Ministry of Health, others are managed by private healthcare providers. This split of funding and management also applies to both hospital and community laboratory services. As a long-term vendor in the LIS market, Sysmex has long¬standing relationships with both the DHBs and the private lab service providers. The Delphic LIS solution currently maintains a 70 per cent market share based on test throughput per population and Eclair, their clinical information system, warehouses over 95 percent of New Zealand's hospital and community lab results.
Innovation
The size and geographical location of New Zealand has created the perfect breeding ground for innovation and creative problem solving through necessity. Surprisingly, much of this innovation has come out of the usually cautious and conservative healthcare industry. The last fifteen years, in particular, has seen an increase in the demand for general and speciality lab services, pressure to reduce operating costs, and in some disciplines a dwindling number of qualified and tech-savvy staff. These conditions have produced a more creative and responsive approach to product development and support at Sysmex, based on the philosophy that possibilities to accomplish more with current resources exist, it just takes a forward thinking organisation to believe it.
LabNet – Canterbury Health Laboratories
A prime example of this forward thinking was evident fifteen years ago when laboratories began to feel the pressure for efficiency improvements and the push from the Ministry of Health toward a shared information and laboratory service. As one of the first in New Zealand to offer a multi-lab environment, Sysmex began a joint project with Canterbury Health Laboratories (CHL) to establish a shared service across multiple laboratory sites using the one central server, called LabNet.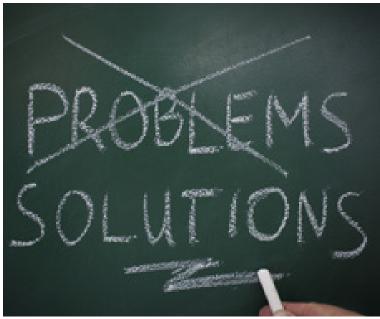 LabNet delivers laboratory services for four separate DHBs – Canterbury DHB, West Coast DHB, Taranaki DHB and Hawkes Bay DHB. Collectively, these DHBs employ over 450 staff and are geographically spread across both the North and South Island. As a multilab environment supporting a high volume of concurrent users, multiple concurrent instrument interfaces and work area managers for the major lab departments; the implementation enabled the DHBs to bring about more standardisation of theirpre-analytical, analytical and post-analytical laboratory workflow across the entire network. Lab orders, test results and specimens in-transit had greater visibility, even those sent to external labs not within the multilab network. They were also able to more easily reallocate tests and manage staff and instrumentation workload and post-analytically the integrated rules engine allowed for greater consistency in clinical interpretation and better collaboration for report validation and signoff.
For the DHBs, the regional consolidation of the LIS has seen greater economies of scale; reduction in duplicated resources; standardisation of tests and reporting; and has helped in the constraint of long-term operating costs. But for the population within the four DHBs, it is the quality delivery of lab services and streamlined effective patient experience that has proven to be the most benefit of their multilab environment for the last fifteen years.
LabNet is a prime example of how Delphic has been developed to align with the National Heath IT strategy, set by the Ministry of Health, to deliver regionalised laboratory and clinical information systems, without the need for a high-cost information solution.
Single Piece Workflow
The volume and complexity of histology lab work is increasing as new treatment protocols are introduced, and some New Zealand pathology laboratories have seen the number of tissue blocks being processed increase by over 70 per cent in the last four years2. Combined with a number of national incidents involving misidentification of patient samples during tissue processing in histology labs, Sysmex, in conjunction with key pathology customers and IANZ, developed a more efficient and safer specimen tracking system that has now been implemented at customers in NZ and Australia. The cutting-edge solution enforces the individual processing of patient samples, tracking the specimen through the entire pathology workflow – registration to reporting and significantly reduces the risk for both patients and clinical staff. The development of the Single Piece Workflow has also seen the inclusion of smarter technology more suited to a laboratory, including touch screen capability for lab staff and on-demand printing for cassettes and slides.
Collaboration
Technological innovation in the LIS market, however, cannot always be narrowed down to a single vendor, or even a few vendors. More often, great innovation comes from sincere collaboration. For the last three decades, Sysmex has developed solid relationships with the Ministry of Health, DHBs, instrumentation and other IT vendors, industry organisations and have built a strong network of LIS users throughout the country. Many of these strategic partnerships have been a result of joint projects, where Sysmex and the customer have worked together to create solutions that meet the future needs of the market.
Microbiology Total Lab Automation – Pathlab Bay of Plenty
A recent collaboration saw Sysmex partner with Pathlab Bay of Plenty and BD, a global medical technology company, to implement total lab automation in the Microbiology section of their new state-of-the-art laboratory in Tauranga. Lab automation is very quickly becoming standard in the LIS market, even in those disciplines that have historically proven to be highly labour-intensive, such as sample processing, histopathology and microbiology. As a local LIS vendor, Sysmex was able to be quicker and more responsive to deliver the complex interfaces to the new Microbiology system that Pathlab required to create a robust, highly automated system. A major part of the new development for Delphic product was the seamless screen synchronisation between Sysmex's Delphic Microbiology module and BD Kiestra, allowing for faster review of results and more efficient signout and release of patient reports.
Compass Trial – Diagnostic Medlab
In 2013 Sysmex was approached by Sonic Healthcare's then Diagnostic Medlab (DML) (now Auckland Pathology Services) for assistance with their new research project. As the largest laboratory in New Zealand using ThinPrep liquid-based cytology, DML (APS) were selected to join the Australian clinical study Compass Trial. The clinical study was created to test the effect of replacing cytology screening with HPV testing as the primary way to detect cervical cancer and pre-cancer. In conjunction with this trial a service evaluation pilot was undertaken to test systems and processes to plan for possible transition to a modified screening programme. DML lead the pilot project which included evaluation of acceptability to women, clinical processes, laboratory processes and IT processes.
In order to evaluate these systems, DML needed an LIS that could manage the new processes, could understand and display the correct test results, and could accurately disseminate the results to multiple locations, including Melbourne and also the National Cervical Screening Programme (NCSP).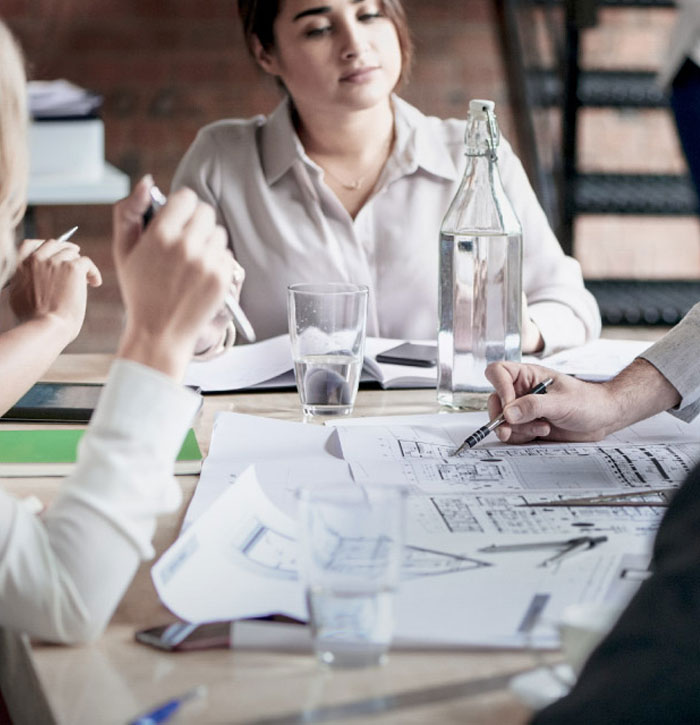 Leadership
A side effect of the collaborative efforts by Sysmex in the LIS market, and healthcare industry as a whole, has seen them take a leadership role in the majority of healthcare initiatives implemented over the last thirty years. They were one of the first to work with the Ministry of Health on ensuring laboratories had the ability to send high quality, standardised and secure health information as HL7 in a timely manner to LabSurv, the Electronic Notifiable Disease Message System (ENDMS). LabSurv is developed and managed by Environmental Science and Research (ESR) on behalf of the Ministry of Health to receive electronic notifications which are then passed to the national notifiable disease database, EpiSurv 7; and the New Zealand Cancer Registry (NZCR), the population-based register of all primary malignant diseases diagnosed in New Zealand, excluding squamous and basal cell skin cancers.
Sysmex has also taken the lead, participating as committee members and collaborating with Health Information Standards Organisation (HISO) on the support, development and implementation of relevant health information standards for the NZ Health systems. This includes LOINC, SNOMED CT, HL7 messaging and, looking ahead, continuing development with the next generation of messaging via HL7 FIHR and expansion of the use of SNOMED CT. The New Zealand LIS environment includes internationally and nationally approved reference labs, some of who are performing several hundred tests a day. Streamlining this workflow with the electronic transfer of test requests within and between laboratories, and electronic receipt of the results back to the lab for reporting using HL7 messaging, has increased the visibility of lab results and orders between labs across the country, regardless of the LIS they use.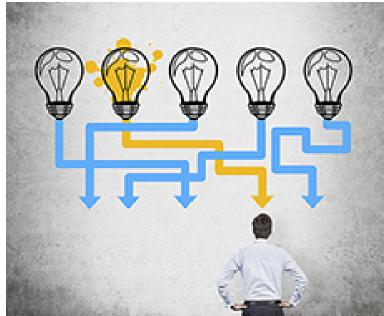 Electronic orders are now expected as standard in the LIS market. As the first and only vendor for electronic orders in New Zealand for laboratory, radiology, cardiology, blood and other services, Sysmex have been steadily increasing the number healthcare organisations adopting this new functionality. Electronic ordering of lab tests evolved from the establishment of CDRs across the country (both regional shared systems and private) for the storing of all pathology order requests and results.
Summary
The longevity of Sysmex within the New Zealand LIS market is a testament to their industry leadership role, fostering of collaboration within the sector, and the ability to rapidly respond to the needs of the market with innovative solutions. Their thirty years in the market has provided them a wealth of specialist experience in the service and support of laboratory information systems offers those looking to invest in healthcare technology not just a highly functional LIS but also a company with the capability to provide the solution they require.
Written by: Rose Harding
Rose Harding is the Marketing Communications Manager at Sysmex and has over 15 years' experience in the software industry for a diverse range of markets in New Zealand, Australia and Europe. Her previous roles have included software product management, pre-sales, training and software project implementation.