Flow Cytometry Workflow and Testing for Leukaemia and Lymphoma
Speaker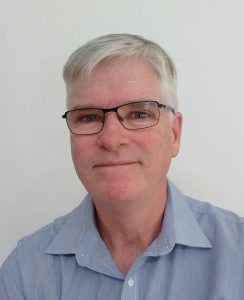 Neil McNamara, B App Biomed Sc, MSc Med Sc
Senior Hospital Scientist, Flow Cytometry
Haematology, Liverpool Hospital, Sydney
Objectives of Lecture
This webinar has for objectives to discuss tests Panel setup, to interpret immunophenotype patterns of Leukaemia and Lymphoma, and compare flow results with other pathology tests.
Abstract of Lecture
Flow cytometry plays an important role in the diagnosis, monitoring and treatment of haematological malignancies. Testing begins with decisions about which screen test panels to use for individual samples as they are received by the laboratory. A broad range of immunophenotype patterns are interpreted for various type of leukaemia, lymphoma. Results are compared with other pathology tests including haematology morphology, anatomical pathology and molecular haematology. It is a growing field with strong links to therapeutical treatment for disease.
We hope you have enjoyed the webinar and gained new insights!
May we request your time for a short survey?